AMA LAUNCHES FREE ONLINE FLU ASSESSMENT TOOL
The American Medical Association (AMA) has launched an interactive Web site for the public to evaluate the severity of influenza symptoms of individuals or family members and share that information with their health care providers, who in turn can use the site to monitor their patients' symptoms.
The Web site, AMAfluhelp.org, is described as a "comprehensive Web-based patient flu-assessment program, for patients and physicians.
It "walks patients through a series of questions to determine the severity of their flu symptoms," based on the latest guidelines from the U.S. Centers for Disease Control and Prevention.
It also has physician online tools "to help physicians monitor their patients' symptoms, facilitate care and treatment decisions, and efficiently manage their practices' patient flow."
For example, a physician can use the site to determine whether a patient can return to school or work, and a patient can use the site to generate a note from the physician to that effect. Also, a patient can use the site to determine whether to seek medical care for themselves or a family member. A patient who indicates that he or she has a high fever will receive a prompt to call his or her physician immediately or seek urgent medical care. The site also can be used to help patients monitor symptoms after vaccination, prompting them on when they should seek medical help; for example, if they are experiencing signs of an allergic reaction to a vaccine.
You can subscribe to personalized, interactive Health Session Programs that have been authored by the AMA for patients and their families. These programs include:
Child Assessment: H1N1 flu and children under 18
Am I high risk for H1N1 and need the vaccine?
Adult Self-Assessment: Do you have H1N1 flu?
H1N1 Post Vaccine Monitoring
Pregnancy: Do you need the H1N1 flu vaccine?
H1N1 Flu: Can I return to school or work?
One possible benefit is that a tool like this could reduce some of the demands that the H1N1 outbreak is having on the health care system.
https://www.amafluhelp.org/Public/Consumer/Home.aspx
UK PREDICTS 1.5 MILLION H1N1 CASES PER WEEK AT PEAK
British health officials are now forecasting the number of cases of H1N1 in the UK may peak at 1.5 million cases per week. The prediction comes as weekly pandemic flu rates nearly doubled to 53,000 for the week ending Oct. 18, up from 27,000 the previous week. In England, there have been 93 deaths related to swine flu as of Oct. 21.
In addition, the rate of infected patients being admitted to critical care beds is rising faster than had been anticipated. As a result, public health officials are beginning to worry that the pandemic will strain the National Health Service (NHS) more than expected.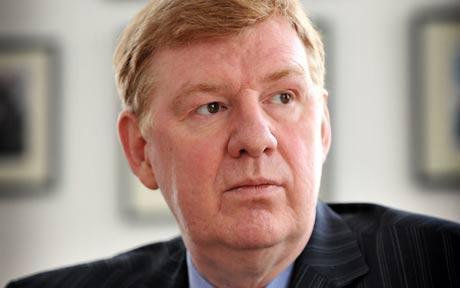 The number of pandemic H1N1 patients in hospital critical care beds at 8:00 a.m. Oct. 21 rose to 99, and the total number of hospitalized patients rose to 506, Dr. Donaldson said. One week earlier, 364 patients had been in the hospital, and 74 had been in critical care beds.
By region, the percentage of pediatric critical care beds occupied with pandemic flu patients ranged from 0%, in four regions of England, to as much as 16.7%, in the East Midlands, according to figures released at the briefing. Children younger than age 5 years have the highest hospitalization rate of any age group, officials said.
The countries current H1N1 statistics include:
12% clinical attack rate,
30% attack rate among children,
5% rate of workforce absence at peak
35,000 more hospitalized patients, 15% in critical care,
1,000 deaths possible, with an unusual pattern of younger deaths when compared with seasonal influenza
http://www.telegraph.co.uk/health/swine-flu/6409329/Swine-flu-doctors-unnerved-by-patients-decline.html